ACCeSs@AIM-Cauayan City Smart City Project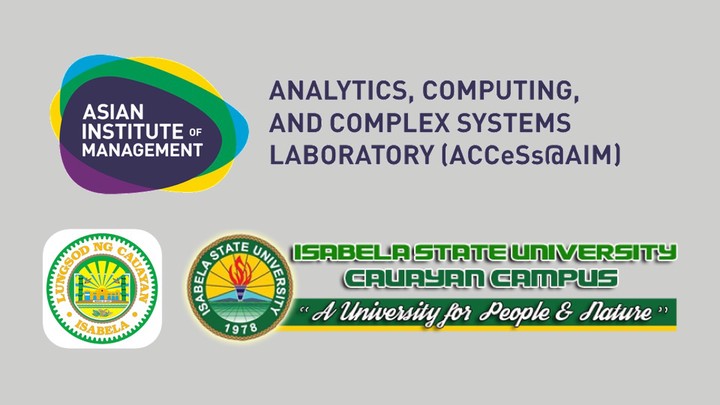 Project Title
Platform for Assessment and Tracking of Urbanization-Related Opportunities (PATURO)
Projet Description
Due to the massive demographic, economic, social, and political influence cities wield around the world, the need for a greater understanding of the science of cities is more urgent than ever, if governance efforts are to make headway in addressing poverty and inequality, and meeting commitments to attain Sustainable Development Goal targets in a timely manner. This project, named "PATURO: Platform for Assessment and Tracking of Urbanization-Related Opportunities", aims to formulate a Smart Index, which is able to capture reliably and accurately a city's "health" – which emerges from the diverse interactions between a city's people, land, transportation system, and various economic activities.
PATURO is a partnership between the Asian Institute of Management–specifically its team of data scientists belonging to the Analytics, Computing and Complex Systems Laboratory (ACCeSs@AIM), the College of Computing Studies, Information and Communication Technology of the Isabela State University – Cauayan Campus, and the Local Government Unit of the City of Cauayan, Isabela, which will be the testbed for the project. We envision PATURO to become a valuable tool for decision support and scenario planning, not just for Cauayan, but also for other cities, both in the Philippines and beyond.
The project will commence in January 2020.
Co-Project Leads
EF Legara
Jesus Felix Valenzuela, Ph.D.
Christopher Monterola, Ph.D.